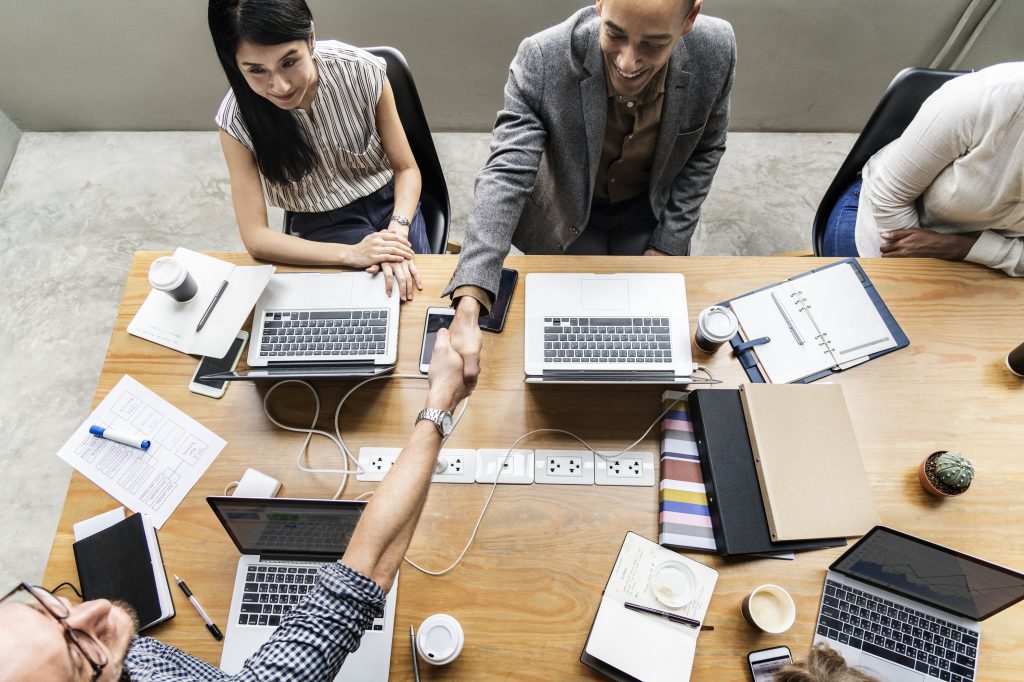 For Global Companies, A Professional Translation Concierge Service Eases The Way
Let's say you've just landed a big contract with a foreign partner in Asia, South America or Europe. Congratulations! But now comes the hard part: working out all the operational details between your people and their people. And their people–at least those outside the C-Suite–all speak a different language.
Corporations expanding their business outside the U.S. are confronted with this issue all the time, and it's not just communications with your new partners where many of the challenges lie. For the international business traveler, there's also the big list of incidental arrangements like drivers, security details, airport and rail transfers, customs issues, equipment rentals, meeting reservations, or simply personal care or wardrobe assistance for a big event.
A professional translation concierge service will make all of those arrangements, in a single customized package.
There are plenty of translation services that can quickly translate written documents for you. Our company, Lingua, offers standalone professional corporate translation services in multiple languages. Various translation services are also available to hire onsite interpreters who will facilitate live verbal communication in your face to face meetings. In our case, we offer interpreting services for consecutive interpretation and simultaneous interpretation in any language, both in the U.S. and abroad, as well as arranging multilingual events for clients where a polyglot of languages must be accommodated.
But in addition, Lingua offers something different and more valuable to the global business traveler. We have recently launched a professional translation concierge service that handles all your needs when traveling abroad, from business to travel-related to personal services. All interpreters are fully vetted and can be trusted for confidential communications. 
Lingua is also a credentialed travel agency, and can take care of every last detail of planning your business trip to a foreign country.
Basically, we handle language services for anything a company might need done for their international business interests.
But wait – are human interpreters and translators really needed, with all the Artificial Intelligence devices around us? 
Computer-Assisted Translation (CAT) Tools aren't ready for prime time yet, when it comes to interpreting and translating for business. Although it is good to recognize the achievements and progress of machine translation, these systems are not ready to replace human translators for several reasons:
Globalization requires handling of more dialects and languages.
Translation services will be needed more in specialty vertical markets, such as automotive part manufacturing, healthcare and law.
In the business context, lots of horizontal documents are needed, such as those used for systems, requirements and decisions.
Specialized translation of a product's functional aspects such as documentation and menus is increasingly in demand.
It's undeniable that there will be more CAT tools to help facilitate and systematize the work of translators, but human translators can never be fully replaced by machines. Machines cannot understand the contextual meaning of words and passages. For highly accurate translation, you still need human translators and for business especially, you will want highly proficient and experienced translators with familiarity on a wide range of subjects.
Why the "human touch" matters.
After having been in business for over 18+ years, we've gathered a large network of the best and highest quality professional interpreters worldwide. Our highly skilled interpreters are chosen by their subject expertise to ensure they have the requisite vocabulary and understanding of your business model to provide an excellent, quality service. They will be there to greet you on arrival, help get you where you're going, and then facilitate the conversations you will be having with your foreign business associates.
If this is your first time using interpreters, you're not alone.  
Plenty of people in your situation don't know where to start, or how to go about it. We can take care of all of it for you, and answer all your questions, then together we will come up with your best solution. We can customize each project based on budget, need and timeframe. Many of our clients doing regular business overseas pay a low monthly fee to get the lowest rates for high quality translation services, on demand.
Think of Lingua Company as your global, multilingual corporate concierge. We have the resources, connections, tools and expertise to arrange, plan, manage and carry out your entire event from A-Z. And, we're available to handle all your corporate travel needs, from hotel booking to airfare. 

Contact us today if you'd like a quote. Our Langauge Concierge is there to help.